we find talent for Restaurant Companies, Individual restaurants and Restaurants in Hotels (see our Hotel Employers page for details)
we specialize in top of the line Fine Dining Restaurant professionals
we service USA, Canada, Europe, Caribbean, Australia, Middle East, South-East Asia, Japan, China and Indian and Pacific Oceans.
we have candidates that speak the local language as well as multilingual candidates
in Asia we have Local candidates available at local scale as well as the usual Expatriates
we understand the difference between Free standing restaurant needs v.s. Hotel restaurants
Hotel Restaurant managers share P&L responsibility with the F&B director; they share HR responsibility with the Director of HR and they may share back of the house responsibility with the Hotel Executive Chef. The standalone Restaurant has a General Manager who is responsible for all…
we have filled positions for highly THEMED restaurants and have candidates who are theme driven
we have candidates for fine dining FUSION restaurants
there are now more Michelin Starred restaurants in Tokyo than Paris and New York combined 
FYI – What is the most difficult position to fill: ENGLISH Speaking Japanese pastry chef.
Japanese pastries are trending also being healthier and less sweet than French pastries.
SOME OF THE RESTAURANT JOBS WE FILL
Restaurant General manager, Executive Chef, Executive sous chef, Chef de Cuisine, Chef de Partie, Michelin starred Chefs. French chefs, Italian chefs, Chinese chefs, Spanish chefs, Mediterranean chefs, Greek Chefs, Indian Chefs, Thai Chefs, Vietnamese chefs, Wok chefs, Banquet chefs, Banquet managers, Cruise line chefs and more. We have hard to find Japanese chefs, Noodle chefs, Sushi chefs and Dim Sum chefs.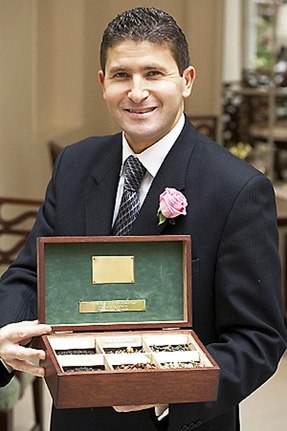 SOMMELIERS
we have a network of Sommeliers all over the World
we manage two Groups of Wine sommeliers: Certified and Advanced and Above.
Certified Sommeliers are not allowed in the Advanced group. We have sake sommeliers
as well. We also fill Tea Sommeliers who know verious tea ceremonies, know where
to purchase broadleaf tea leaves than are suitable for aging. In no alcohol countries
such as Kingdom of Saudi Arabia we have placed Tea Sommeliers who can pair teas
with each food course.