Hospitality executive recruiters, High end Restaurant recruiters Chef recruiter, hotel & executive search firm World Wide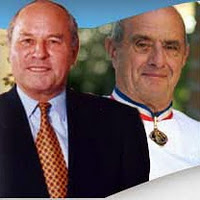 Hospitality recruiters for luxury hotel and resort managers, fine dining restaurant recruiters for chefs, hotel financial controllers, front office, hotel jobs & restaurant jobs, chef jobs, culinary jobs & careers at luxury & fine dining properties. Chef job and restaurant job. Our home page : https://hospitalityexecutive.com See us on FACEBOOK: Western Hemisphere Recruiter Page   Eastern Hemisphere Recruiter Page
We are International Hotel & restaurant headhunters for AAA 5 & 4 Diamond Hotels, luxury boutique resorts, designer hotels, Leading & Preferred hotels, Small luxury hotels of the world, Relais & Chateaux, Relais Gourmand. 3 Rosettes in Europe. These establishments represent the top 2% of all hotel and restaurant establishments.  Follow us on TWITTER: Western and Eastern to be notified of the latest job posts. We also are Recruiters for Luxury Assisted Living communities.
FOR NEWS and Stories from Hospitality Executive see our POSTS PAGE and Tab
If you are searching for...
hospitality career hotel executives and professionals like vice president of operations, general manager, sales manager, executive chef, food and beverage director, hotel controller, rooms division manager, hotel chief engineer, Restaurant General Manager, Nightclub Manager, Country Club General Manager, Private Estate Manager, you have found the source. We are experienced in recruiting executives for hotel corporations, restaurant corporations, Cruise Lines, Clubs and Spas. Click our Employers Tab to go to a page with more information. To maintain high standards your personnel should only come from similar luxury hotel and fine dining properties.
How are Luxury Hotel and fine dining Restaurant job candidates different from the rest?
World class hoteliers, culinary and restaurant managers are dedicated to their profession. They maintain a consistent history of hotel job experience at only the finest establishments. Luxury candidates are much more mobile in order to stay in their chosen luxury market segment. Similarly, employers in the luxury resort jobs, hotel jobs and fine dining restaurant jobs market are ready to help with relocation costs to get Managers and chefs from this exclusive community.
We are not resume pullers, we do true, highly focused hospitality search. We have the most complete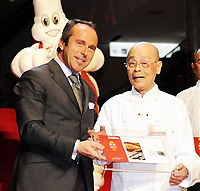 database of who works where at USA and CANADA AAA rated 5 and 4 Diamond hotels and luxury boutiques. Fine dining restaurant owners: We only have fine dining chefs and Maître d's, including Michelin starred and French and Italian certified Master Chefs. In Spain we have Catalan and Basque, San Sebastian chefs. In Asia we have Michelin Starred Japanese chefs Sushi Chefs and fine dining Cantonese Chefs.
Our culinary jobs, chef jobs and hotel jobs groups and blogs are the only ones devoted Exclusively to the luxury hotel, resort, spa, cruise ship  and fine dining restaurant job market.
We have the most complete listing of e-mail addresses, for this demographic set. We can bring your opening to the immediate attention of a highly targeted set of professionals. Our rates are reasonable and we have a one year guarantee. In the USA Call US  at +1-310-691-2586 and we will get you started! IN ASIA CALL US from the numbers listed in our CONTACT US column on the right. In Europe CALL US at our London, UK number on the right.
High-end hotel, hospitality industry & executive management recruitment firm, headhunting and fine dining restaurant chef and culinary recruiter search. We have direct contact with more than 1/3 million hospitality professionals.
OUR HOSPITALITY RECRUITER SEARCH TERRITORY covers U.S.A., China, Canada, the Caribbean, Cuba, European Union, U.K. United Kingdom, France, Spain, Germany, Belgium, Sweden, Denmark, Latvia, Asia, Singapore, Malaysia, Korea, Japan, Philippines, Indonesia, Taiwan and The Middle East. UAE, Abu Dhabi, Dubai, The Pacific and Indian Ocean: Seychelles, Maldives, Polynesia and Hawaii. Hospitality Recruiter Offices in Beverly Hills, New York City, Miami, USA; Toronto, Canada; Singapore; Philippines. Chef Recruiter offices in Los Angeles, CA; New York City, NYC, Miami, Toronto Canada, Singapore, Philippines. Hotel Manager recruiters located in Los Angeles, CA, New York City, Miami, Toronto Canada, Singapore, Philippines.
We bring the power of Social Networking to fill your jobs. We own more than 37 Hospitality Social Networking groups. Click on the Tab above for Social Net Groups for details and links.. Each Group has its own jobs board and jobs are posted in the Discussion area as well. We network individually with each member of our groups as well as 200 more that we belong to. We have DIRECT CONTACT with  More than 1.4 million Hospitality Professionals 
 

How is our Recruiting technique different from our competitors?
Wherever possible, we reveal the name and location of our client. We post the job on one of our 2 Private jobs blogs. We then use a Link to the job when we network one-on-one with potential candidates that WE FIND for the job. We post salary and benefit details at the top of each post. we post images and videos of the workplace where available. Why do we do that? The technique will attract MANY more Passive candidates, the ones that are not actively looking for a new job. Passive candidates are considered preferential over active candidates. than
Hospitality Executive Recruiters, Restaurant recruiters – LOCAL and International